Here is where you begin your membership and create your member profile. A current U.S. Coast Guard captain's license or USCG Document of Continuity is required for membership. Renewal dues are $60 per year. The first-year dues for new members are $85.
You can create your member profile below. Please update your profile if something changes, including a renewed license. We rely on accurate database information to contact you. Other members may look for your contact information in the member directory.
Also, If you change your email address, please use this specific link and email webmaster@capca.net. We use Constant Contact for important announcements and, unfortunately, the two lists are not linked. Using this email link will alert the webmaster to update the Constant Contact email list.
Your dues cover a one-year period from the date that you were accepted for membership. Please pay your renewal dues before your membership anniversary date. If you let your membership expire, you will lose access to members-only information. If you let your membership lapse for more than 60 days, you must apply as a new member and pay the new member fee in effect at that time.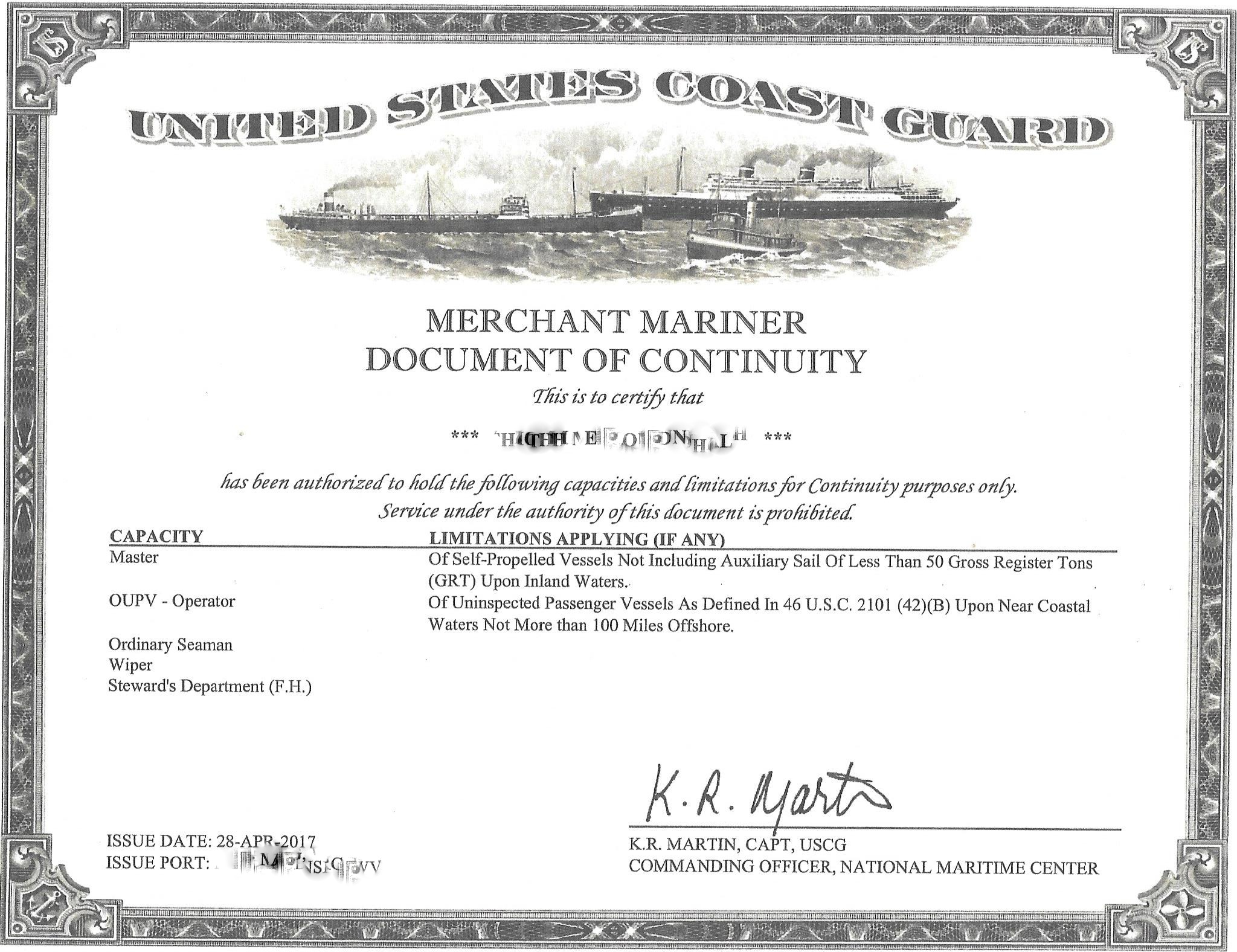 If you're thinking about letting your license lapse, please consider applying for a USCG Document of Continuity so you can join or remain a member of CAPCA. You must apply for a Document of Continuity within one year of the date that your current license expires.
To learn more, click on this link to the USCG National Maritime Center.
A Document of Continuity may be uploaded in place of a license.
Because a document of continuity has no expiration date, please enter a fictitious date way in the future, such as 2099 in the required "license expiration date" field.